The "Hot Dig-Kitty-Dog" Blog
Help Shelter Pets Official Blog Pages

Pet Insurance
In: Our Pack
To buy or not to buy pet insurance, that is the question. With all the vet expenses we have had with o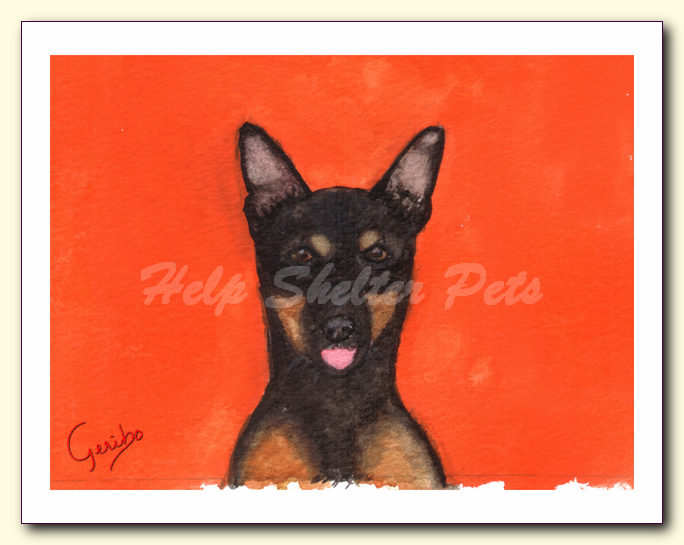 ur 3 dogs, I wonder if it would have saved us money if we had bought it years ago when our pets were younger. With expenses soaring over $10,000 for Meko when she was very ill, I wonder how much pet insurance would have saved us. I think about insurance for pets working the way it does for us - if you use it too much they will find a reason to cancel it. Or if you have a deductible, nothing will ever be covered because you won't reach that deductible in a single year.
Since I don't know much about pet insurance, before we get another puppy, I would at least definitely research the various pet insurance companies that are out there.
Help Shelter Pets Miniature Pinscher dog card sold in The Card Shop
Bottom Dragger
In: Our Pack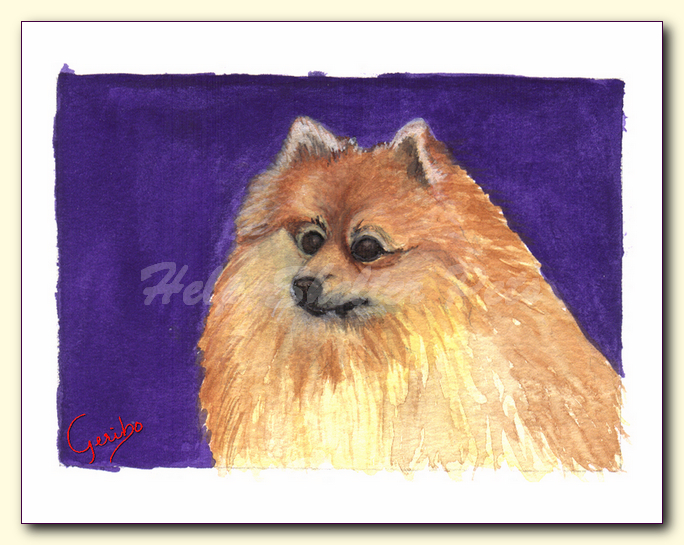 I've noticed recently that one of my poms, Kitsune, will sometimes drag her butt on the ground (well, at this point we have snow outside) and go around in circles while barking. It reminds me of some unusual ritual that she is performing. But I think it is something more than that.
Although she doesn't do it everytime she goes out, she does it maybe every few days. Concerned about her health, I did what any dog owner would do - I researched on the internet.
One of my favorite websites to check for dog issues is Pets WebMD. I made the mistake of checking a couple of other sites, which I don't usually do, and they were composed of silly comments by people with no real knowledge of a dog's health issues. Pets WebMD shared several possible problems that should alert an owner if their dog is dragging their butt.
The first one was anal sac problems. The anal sacs are located on either side of the anus. They can become abscessed, blocked, or inflamed. If that happens, they need to be expressed, or rid of the smelly, fatty fluid that has built up in them. This is more common in small breed dogs. Although you can do this yourself, it is probably best to let a professional veterinarian handle this.
Other problems that can cause scooting is from fecal contamination, particularly if your dog has had a recent bout of diarrhea. Then there are tapeworms, that show themselves as tiny pieces of what looks like white rice around the anus. And finally, rectal prolapse where a cylindrical mass of the intestine will stick out of the anus. You should bring your dog to the vet immediately if this is the problem.
Some of these issues can be avoided with changes to their diet. But again, consult your vet if your dog displays any of these symptoms.
Help Shelter Pets Pomeranian dog card sold in The Card Shop
Meals on Wheels for Pets
In: Petpourri
I recently read an article that talked about a school raising funds for dogs and cats receiving food from Meals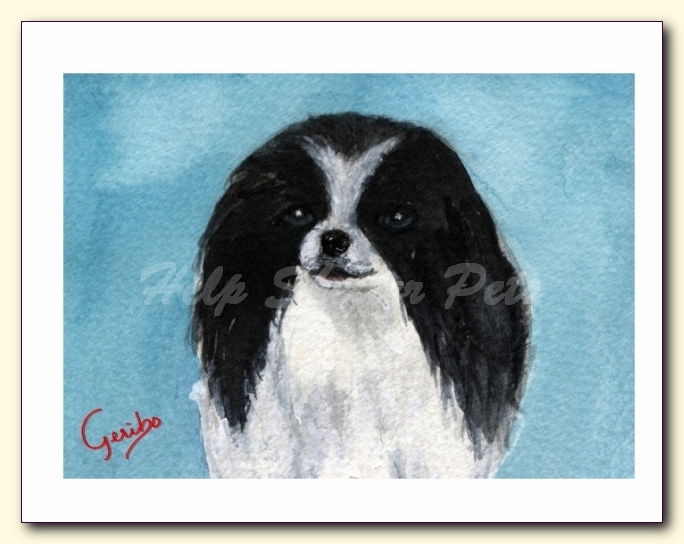 on Wheels. I didn't think about that and thought that was a great fund-raising idea.
We realize that people, particularly many elderly and disabled, need assistance with food and so a worthy charity like Meals on Wheels provides for them. But many of these people also have pets, who also need food. If someone is house-bound and cannot get out to buy food for themselves, they are also unable to buy food for their pets.
So, three cheers for the school that thought about helping pets who live with elderly and others who need assistance. And maybe next time you're out at the supermarket, you can purchase a bag of dry cat or dog food to donate to the local food pantry. I know I will now.
Help Shelter Pets Japanese Chin dog card sold in The Card Shop
And the Winner is....the Beagle!
In: Petpourri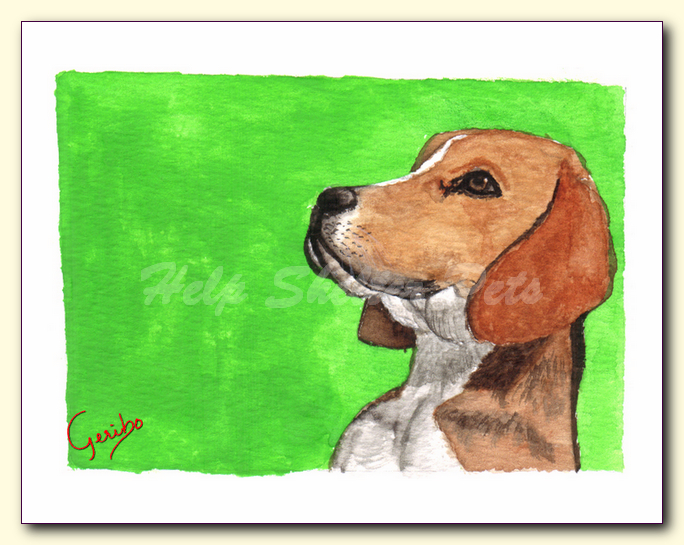 Congratulations to Miss P - the 139th Westminster Dog Show winner. This has to be the Year of the Beagle!
Help Shelter Pets Beagle dog card sold in The Card Shop
Don't Leave Them Out in the Cold
In: Petpourri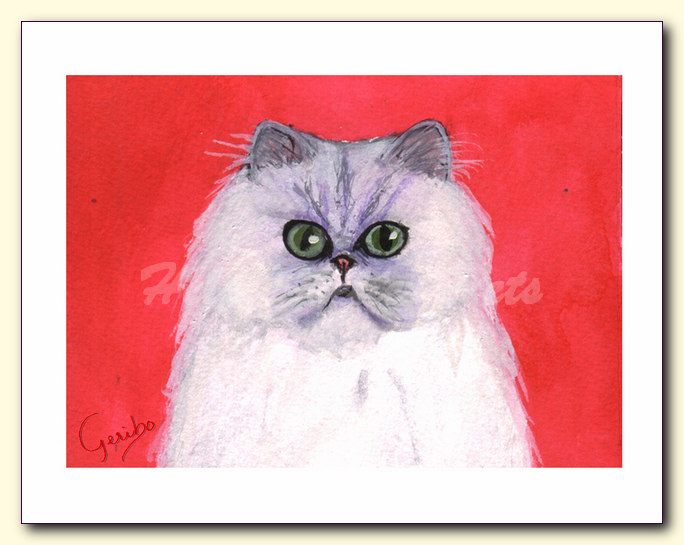 In the Northeast United States where I live, it gets very cold in the winter months, January and February in particular. For some odd reason, some people think that just because their dog or cat has fur, that they can withstand any temperature, no matter how cold it gets. This is simply not true and if they decide to leave their pets out in this frigid weather, they will soon discover the dire consequence of committing such a crime: their animals will freeze to death.
This is a gentle reminder that if you are cold your pet is cold, too. Bring them indoors. If you do not allow dogs or cats in your house (and personally, I have to wonder why someone would have a dog or cat if they didn't allow them in the house since they are members of your family) at least have a warm place for them in your basement or a shed where they can get out of the frigid temperatures.
Help Shelter Pets Persian cat card sold in The Card Shop
Subcategories
News about Help Shelter Pets.
Life with our "pack" - Meko, Kitsu, and Jacquay.
Musings by the Cofounders of Help Shelter Pets.
News about and shared by the shelters we're supporting.
Animal news, product reviews, and other useful information for pet owners.