The "Hot Dig-Kitty-Dog" Blog
Help Shelter Pets Official Blog Pages

Help Shelter Pets was Featured in a Redfin Blog Article
In: Petpourri
Adopting a shelter pet is an exciting and fulfilling experience. Not only will you be helping an animal in need of a loving home, you'll be gaining a new family member. However, it's important to pet-proof your home, get their space set up with the essentials, and do a little research before bringing home a rescue pet.
With Adopt a Shelter Pet Day just around the corner, Redfin decided to reach out to experts all across the country for the best advice to help make the transition from shelter to forever home as seamless as possible for your new furry friend.
You can read the full article over on the Redfin blog.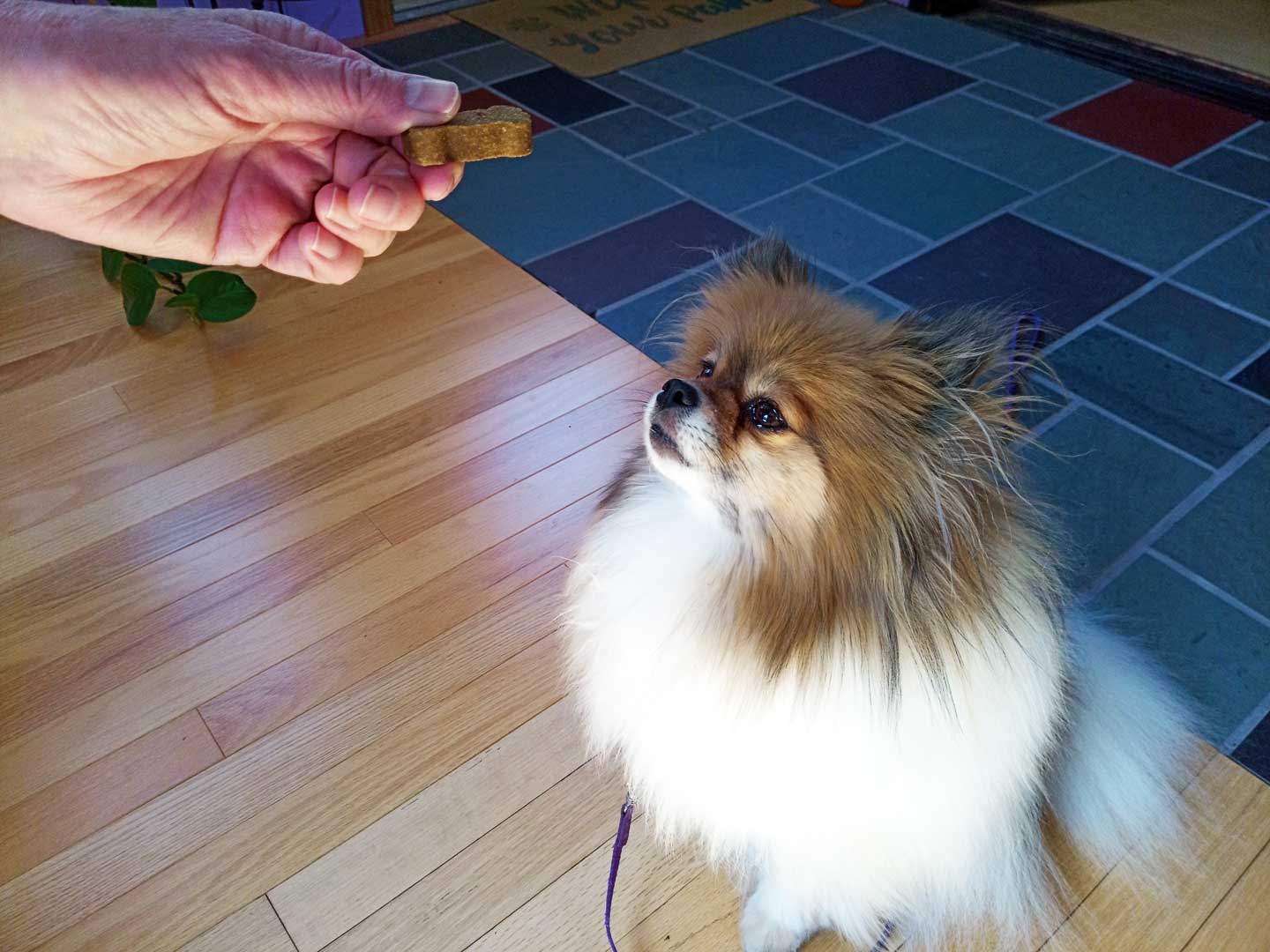 Do You Live in a Dog State or a Cat State?
In: Petpourri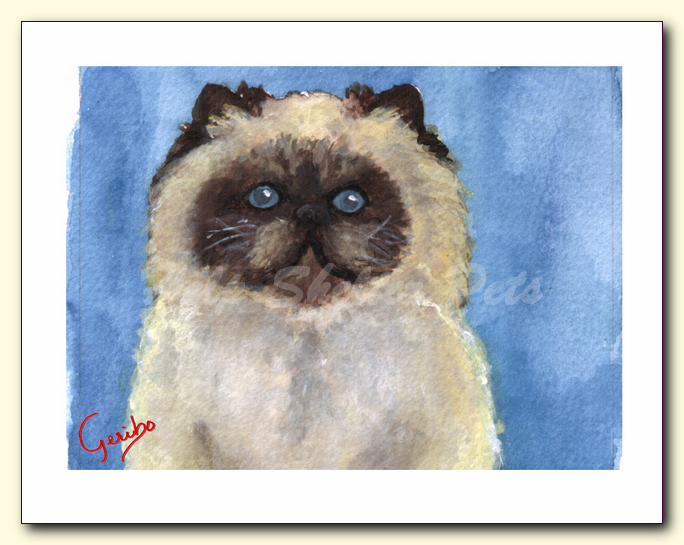 According to an article in realtor.com, there are dog states and there are cat states with 56% of states having at least one.
In general, southern states tend to be more dog-friendly whereas northern states favor cats. All throughout the midwest dogs and cats are equally spread. And then of course some households fancy both. Nationwide, cats outnumber dogs 74 million to 70 million with Massachusetts ranking #1 with cats and Arkansas #1 with dogs.
Not surprising: in 2014, pet owners purchased over $30.4 billion on items specifically for their beloved furry friends.
Help Shelter Pets Himilayan cat card sold in The Card Shop.
Have Pet Will Travel....Or Not
In: Petpourri
So you're going on vacation. Great! But you have a dog or a cat or both or more than one of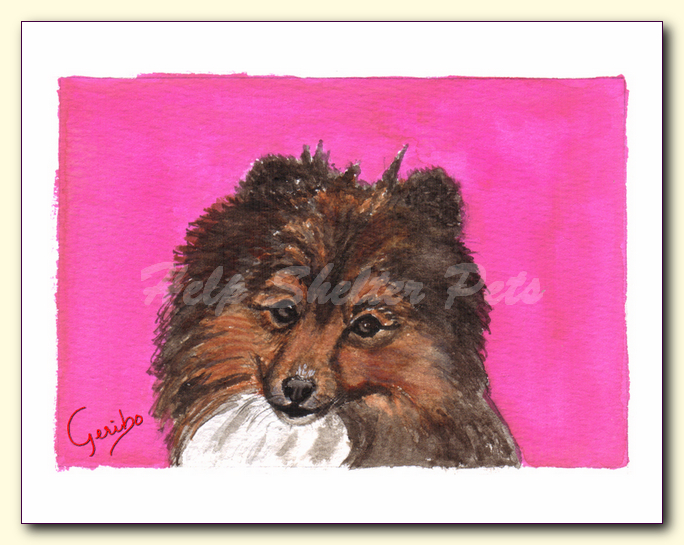 each. What do you do? Do you bring him, her, or them along with you? More often than not, the best solution for your pet(s) is to leave them at home (with a sitter or a relative). They are most comfortable in familiar surroundings, even though they will most likely miss you, too.
If you decide to board them in a kennel, check the references and inspect the kennel before you leave your pet. Ask your veterinarian or a local shelter for references. If you hire a pet sitter again you should check references, preferably from people you know who have used the sitter before. They are also the best people to talk to about a reputable pet sitter.
If you do leave your pet with a sitter or a kennel, make sure you leave them your contact information, the phone number of your veterinarian, inform them of any dietary restrictions or medication your pet needs. And be sure your pet is comfortable with the person you've chosen to leave them with before you go off for a week or two.
If you do decide to bring your pet along (cats, by the way, don't enjoy change so bringing them along is not a good idea) be sure to bring health certificates and other medical records you may need to show when traveling with your pet, especially overseas. And do not fly with your pet if the only way they can fly is in the cargo hold of a plane - this can be a dangerous and stressful situation for your pet.
Help Shelter Pets Sheltie card sold in The Card Shop
Cat Receives Hero "Dog" Award
In: Petpourri
If you've been on Facebook or YouTube in the past year you would have seen the cat who attacked a dog who was attacking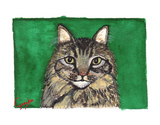 her 6-year old owner. The dog, who lived next door, grabbed autistic Jeremy and was shaking his leg when Tara, the brave cat, body slammed the chow-mix and chased him back to his home.
The SPCA of Los Angeles decided that this cat should be rewarded for its heroics and awarded it the National Dog Hero award, with just one change to the trophy. The word 'dog' was changed to 'cat'.
Help Shelter Pets Maine Coon cat card sold in The Card Shop
Prime Cuts of Dog or Cat Meat - Legal in 44 U.S. States!
In: Petpourri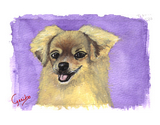 Here in the U.S. we like to condemn China and Korea for eating dog and cat meat. But did you know that dog and cat meat is legal to eat in 44 U.S. states? That's right, only Michigan, Virginia, California, Hawaii, New York, and Georgia specifically prohibit the consumption of dogs and cats.
You may wonder why it isn't a law in more states. Well, mostly because it isn't a wide-spread problem. For the majority of people, their dog or cat is a family pet, certainly not something they consider raising to later eat as food.
Some claim that here in the U.S. puppy mills are breeding dogs for human consumption. It is time for the federal government to clarify animal cruelty laws to explicitly ban the killing and consumption of domestic animals.
To show your support, sign the petition calling on the FDA to ban the consumption of dogs and cats. http://www.thepetitionsite.com/takeaction/711/635/915/?z00m=24003814&redirectID=1697296957
Help Shelter Pets Tibetan Spaniel dog card sold in The Card Shop
Subcategories
News about Help Shelter Pets.
Life with our "pack" - Meko, Kitsu, and Jacquay.
Musings by the Cofounders of Help Shelter Pets.
News about and shared by the shelters we're supporting.
Animal news, product reviews, and other useful information for pet owners.