The "Hot Dig-Kitty-Dog" Blog
Help Shelter Pets Official Blog Pages

Small Dogs Rule
By:

Jim Fontaine

In: Our Pack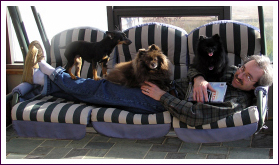 Here are my top 5 reasons why small dogs rule:
You can have three that weigh under 25 lbs. combined,
A 40 lb. bag of dog food lasts 6 months,
They can entertain you and each other,
Any 'accidents' are, generally speaking, small ones,
You always know when someone's at your door!
Out of the Frying Pan (finally!)
By:

Jim Fontaine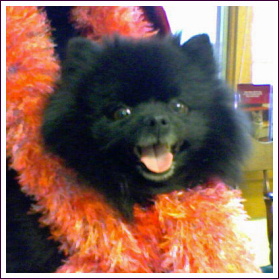 Well, it's been more than 2 years in the making, but Help Shelter Pets is finally live!!!  DJ and I are very excited and happy to have finally brought this idea to life.  As with our Eye Help Animals business, Help Shelter Pets is a visible and tangible expression of our love for all animals.
We look forward to donating to many more shelters in the coming weeks, months, and years!
So many people have encouraged us in our efforts to launch this site -- too many, in fact, to name.  But, you know who you are and DJ and I thank you very, very much for your contributions and encouragement.
Subcategories
News about Help Shelter Pets.
Life with our "pack" - Meko, Kitsu, and Jacquay.
Musings by the Cofounders of Help Shelter Pets.
News about and shared by the shelters we're supporting.
Animal news, product reviews, and other useful information for pet owners.