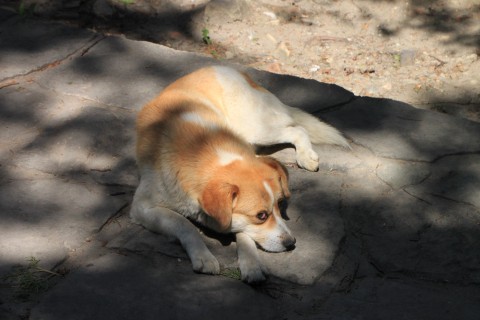 Everyone loves a hero. Here at Help Shelter Pets we are particularly fond of people who put extra effort into saving those animals we call our pets.
For the past couple of weeks we have watched the Olympics and have enjoyed witnessing and applauding all of the USA Olympians. But one in particular, Silver medalist Gus Kenworthy, has stolen our hearts. As no doubt everyone has heard by now, he is in the process of adopting a litter of puppies and their mother that were abandoned and plans to bring them back to America with him where they will all be adopted.
Pups that stole Gus's heart are the lucky ones. Many more, who were displaced when construction began and the residents had to move out of the area, were left behind. Many of the people had to move to apartments that did not allow pets. These homeless pets, who were roaming the streets wondering what happened to their owners and their homes, have been rounded up and killed as the Olympics began in early February.
Many thanks should also be given to billionaire Oleg V. Deripaska who gave $15,000 to start a shelter and $50,000 for one year of operation expenses. Hopefully many more of the animals will be picked up and given new homes before long.
(Thank you publicphoto.org for the use of the image)